Registration Begins Here!
To begin your AmeriSchools Academy™ enrollment process, please click below on the appropriate enrollment form link to download a fillable pdf version (Adobe Acrobat Reader) of the AmeriSchools Student Interest Form. The Student Interest Form can be completed and e-mailed directly to the campus or printed and mailed to the campus, or you may bring the form directly to the campus you would like your child to attend.

STUDENT INTEREST
ENROLLMENT FORM

STUDENT INTEREST
RE-ENROLLMENT FORM

Completed Student Interest Forms can be mailed to:
AmeriSchools Executive Office
1150 North Country Club Road, Suite 100
Tucson, AZ 85716
You may also email or drop off the completed Student Interest Forms to your local AmeriSchools Campus!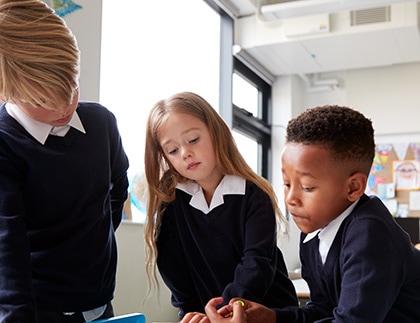 Admission Procedures
Admission is not based upon ethnicity, national origin, gender, income level, disabling condition, proficiency in the English language or athletic ability. There are no tuition charges for students attending the AmeriSchools Academy™.
If, by the application deadline, the number of applications exceeds the capacity of a program, class size or grade level, all applicants for that program, class or grade level will be selected for the available slots through an equitable selection lottery process. After the application deadline, pupils will be placed on a waiting list and will be accepted in chronological order.
Arizona now requires all parents/legal guardians of students attending an Arizona public school to provide documentation of residency. Please bring proof of Arizona Residency when you return the registration packet. A list of acceptable documents is listed in the packet.